Toronto Blue Jays can win the World Series with my dynasty family the Pirates.This was the Major Leagues in 70's but they were showing what was the "79" season with Stargell half of games during part late "70"'s.Then they became all of seasons from minors.They became our MLB of 80's.The other league which was Majors when to space and dispersed.Toronto was transplanted.They broke up if they could not make it to space.Pittsburgh has their entire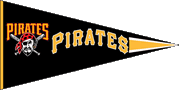 dynasty hidden from the Majors.Their huge players like Trachsion,Garvey(Pirate's},Ted Powers.Pirate's } and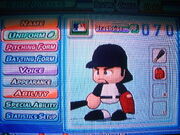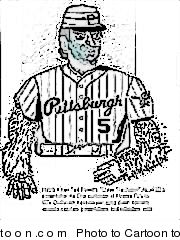 Obama's father Manager of 60's to Champs 70's.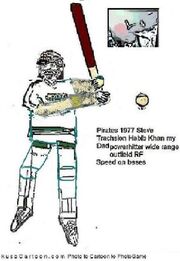 The Toronto Blue Jays can be Pittsburgh's AL team.Pittsburgh using the players not just Stargell is alone.There is pitching like Hutchins,Stark,Speirs and Sparks.Hutchings but 70's hairstyle and submarine delivery some 60's from Cleveland Indians in a deal to Pirates they aquired him,Starter and usually 2nd Rotation.Roger Stark is like no pitcher the AL of present and past has seen.He has hard throwing 100mph with severe control.His story is a great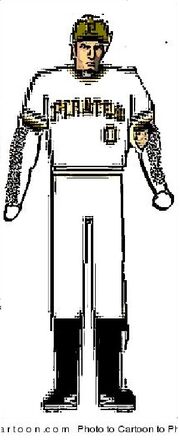 story.He and Hutchins are around the same age group.He was a .500 pitcher then in 1970 the Manager Obama Sr.(TuhVeetus}changed his thinking and added balance and distribution go wild green light to psychiatrist UN member.He taught him to use the rising fastball to blow away hitters and tangle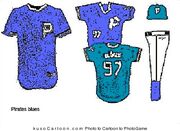 power hitters up AL secret 100's top players.Then he would come in with the off speed but throw them hard.Slider go fishing.Hitters were in a trance,power hitters and triple crown.Roger Stark would pound inside corner 100mphplus inside strikeout.Hernandez all of you would say is better than Roger Stark because of his mechanics and being perfect to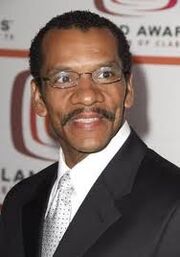 perfection even when he started to lose it.Perfect as a hard thrower 100mph plus but he was the greatest ever.He did a Gangs of NY as Mr.NY but he is amazing and in playoffs his percentage beats Roger Stark.Perfect game thrower.Mechanics to teach to greatest.Circle change to fool and off set.Not enough he would blow them away with high velocity fastball.Shuter.Perfect hard thrower no mistakes.Hitters could get very little of ball in the biggest time era ever in baseball secret,70's.All hitters make speeches about Hernandez and facing him in World Series and playoffs and regular season.Low batting percentage in history to every league.My uncle in his footsteps Reit.Wagner's setup man was Jim Powers.Hutchins unhittable submarine armer.His movement and breaking stuff and then to throw in aggressive hard stuff in jam the hitters.Then the Manager after balanced attack and defense,there was Tekulve,Stargell's father.Pirates would be able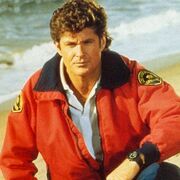 to adjust their power on the AL then brushly approaching them.All their team would adjust hard contact and power.Running game speed would be on and the Pirates would play more abrupt.Layed back in NL.They have parts that are raw like AL like power and pitching,hard stuff diet.They would find out which manager is better in AL and this manager is the one past the World Series.He would have consistant league play in AL and his managering caliber go up.We would be using one that would have 100 wins.We would have plenty of triumphs and would believe its easier.We would having raw power but as a club refinement.This would carry.We would be a NL team in AL.As a functioning well tuned but to monuverability and speed with refined power based on monuverability.They would have hard contact and IF would develope power numbers to 100RBI"s.When our power hitters were cold we have IF and they would have power.Speed and power.Playoffs team as they defeated AL teams in a short time being World Series.Longer in seasons and it would go Pirates way.Find out more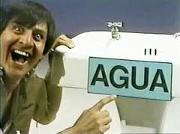 realities on AL.Play it in the NL system to keep it in their organization.Manager would have decisions and he would have his hitters and Pitchers with raw stuff.They would use more effective pitches.They would findout what is more effective and throw this diet on AL keep miserable.Our starters would be 30 game winners.20 game winner and they would have very effective stuff.They would receive steady diet hard stuff.Pirates power hitters jump all over curves and fastballs,sliders.Intelligence would pay through on
AL.Hitters would pickup on raw power being thrown to them with mistakes.Steal home plate alot.Power hitters.Shut down in the game.Hard stuff even does not have spin but is hard in velocity for the bat to get any grip.Go back to backstop in contact.Hard stuff with heavy movement.It would have a gap and swing.Our pitchers aim is too advanced.They would throw into these gaps.Perfect game and no hitters galore.Manager we go with best would use defensive batting and distribution balance.This would look aggressive but is layed back.Easy contact on breaking pitches goes to fastballs and sinkers.Speed and power.Hard contact as many hits would be off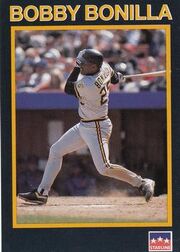 the walls.IF would have power and turn to clutch hitter.Down the batting order to 9th no problem in power.Bats cold but Trachsion would have problems vs a trick ball ace pitcher.Down the order would hurt him and to focus on Loyd' Moseby's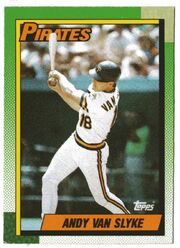 brother Garrett.He would break the power barrier.2nd base and short.The order would cycle.Cycle on teams distribution.Our codes system would be upgraded.Manager would use codes and archives and get a powerful system preformace out of his team.He was a very likeable man and to bring this to AL.Team that would have raw power and monuverbilty but AL lack this and slug out.Could not hit many pitches hybrid team could get pitches in parts strike zone and timing to plate.Swing with monuverbility and many stances in one twirl.Ethics in stance to go to peering,go out of the standing and leg opens and this controls the shift to each part field stands.But catches the pitch diving.Bullpens' stuff would not be so
predictable.They would use breaking and hard stuff to waste hitters.Throw in parts strike zone,top to bottom.Manager would take command as players in their playing.Innovate and put the ball of the walls and out.This big man was into wild type of game green light and Stark acellerated and so did Hernandez.Manager with his intelligence to pitching coach Wolf Blitzer.Get them going.They normally had a 10 game lead was 3 and they were consistant to take the penant and World Series.They could do this with Toronto.They have argumented and split up as a team.Not happy.Hernandez and others gone off.Team is in two parts spread to the league but these guys know what it takes to win and are baseball experts.They can annalyze Toronto to tell what is wrong throw the team on experts.Wolf took over the team and each manager had 3 championship World Series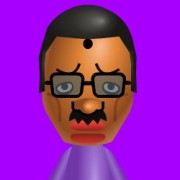 least,from disaster that Tekulve died,he was going after more and the season for Pirates super season.Boston 70 they defeated,Baltimore Obama's father 2nd World Series then he gave in to Tekulve who defeated a super team in 74 defeated Oakland UFP Federation.Tekulve defeated Yankees of 76 and then finished.77 was Wolf and Wolf defeated Tigers.Pirates.Wolf defeated Yankees again in 78 and then Baltimore.Wolf continued against the Twins and Milwaukee.Pike then took the reigns of a champion that does it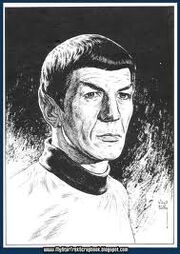 properly.Stargell is a believer and President.Toronto can do this with players and management.Pirates win and defeat the odds in present day AL and MLB.They have the tactics and codes.Next Jays Champions will be Pirates as Toronto.These are all Pirates World Series enemies and playing them early is what the Pirates need instead of being smothered in NL by their rivals cunning tactics to backfire teachings of legends.Playing them early is what they need and after making a rivalry by breaking the record at playing AL teams they need to be in AL.Milwaukee and Johnny Beaucyk and even tricked Trachsion,different Bill Maxwell?Pirates are the leagues most elderly team.They are very very old and that's how they defeat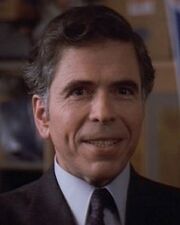 even ML.They made secret out of decades with Manager Pike and his late 80's Pirates.Drabek and Bonds and Bonilla and Van Slyke.Theirs a pattern to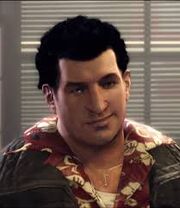 be ended by Pirates.Examine and understand and study.American tactic book to use on this situation for Toronto and the Expos.Behaviour and these teams locking Jays out of post season and in Pittsburgh that ain't right.Injustice done.They are good guys and heros and know about the trade.There is a teaching they need to let the Blue Jays in so they can do it themselves,legacy.Taught them about some players on teams that crush Toronto.Right track.Damage and British in not right.Destructive in their system.Fans and NY loyal in dome.Pirates always wanted a dome and they have it in Toronto.If they got in in Pittsburgh would have been a heavy blow,too late.Redo 70's with Jays of 2000's future.Pitching rhythm as batting rhythm is when the ball fluctuates.It rises and curves and capture the break of the pitch and diet is speed.Rhythm can be recorded and batting changed.Adjust to the stats.When the team and bullpen and starter divided up.Info and data is rhythm of the team.Put the batter on curved shift in batters box with his back foot anchor.Change directions to hit.Raiser players to the rhythm.Once the team in batting practice used to hitting a type of pitch change the angle of the pitching machine.This thing is important and can simulate offspeed pitches when played around with by coach.Make it to an angle for a part strikezoneor a nozzle changes angle.Manager studies the rhythm.He then plans to counter it with his batting order.He has his pitcher on combinations of pitches for their own rhythm.Mix and match and fact.They can get a team to bat and get nothing on the pitches from offsetting timing.Studying batting rhythm chart and plan the pitcher with coach what type of game plan he is to throw.60 pitches.Each inning.Fact.Powerhitter to get nothing on the ball and fly out as outs.Studying batting areas and swings.Test out cold and hot zones.Figure out a rhythm but cut it per hitter.Change diet to each hitter.Planned with the coaching staff on reviewing watching each hitter and with graphics study them and their hot and cold and playing other teams.Take the replay of batting in other games and make a group to study each hitter and rhythm can predict managing not done by manger,Club's orders.What pitches,positioning of fielding and batters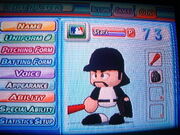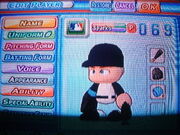 box.And when they play other teams.Players are meant to train and predict other teams in battle of checkers.Predict from making moves.Checkers and having a manager.Player is the checker peice.Each one is labeled a checker peice.And from scouting they want to move a direction from a plan.Checkers rhythm.History of moves and in batting box.Moves and swings.Options to the batter vs pitcher.Pitcher options to go to rhythm.He acts as innovator or commander when there are parts they studied his judgement was effective.3 pitches and go to the manager.Label in the pitch count strategy pitchers decision and clubs.Even catcher.Label and memorize things and do a practice.Use computer technology.Simulators.Batter has a plan he trains.Rhythm.Train to hit pitches high in the strike zone and out of the strike zone.Chances for a hittable pitch in rhythm it reveals and replay these are offense pitches in the strikezone.Steve Trachsion was a young player with an excellent swing like Paul Molitor but with way more power and could blast pitches Molitor had trouble with over into the stands.He could control his hitting and hit opposite field with lots of power.His clean swing would reach for pitches out of strike zone and launch it like a rocket out of the park.He was a healthy strong powerful player.Lightning speed swing and ball was gone.He was very patient and became more.He was a hard out.Contact hitter.He could lean into ball with his stance swing high and low,crouch.Speedy player in OF and on bases to homeplate.Gun down players assists on 3rd and 2nd and even home.Tall,sharp features,larger forearms,wrists and had biceps.Powerful built.Use those forearms and wrists to muscle a pitch he had trouble with up the middle and gone.Batting offense.In the game you'll get this high or out,drop the bat head.Reach for runs.Train and the code from base coach greenlight and to hold defensive.Defensive hack for homerun. Coach gets the signal from whos on a monitor.Keep track what pitches and count.Now your're getting the outside pitch from his control,drop the bathead and reach for it,and its gone.Methods of annalyzing team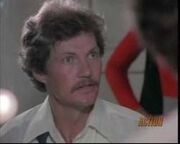 rhythm.Break it in parts.Teach players.Pitches will get the code its a break on batting batlle.Win with the effective pitch from clubhouse or President.Pitchers mind is full.To use the club to handle alot of the 70 pitches,simple code that tells him.From dugout and rehearsed.Dugout every 10 pitches.Take the load off.Pitcher scouts hitters from mound other infielders.Get the code to throw a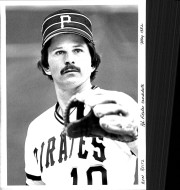 pitch in a location that's all.Decision has been made.Pitching team to study his rhythm.Club alumni to change diet in parts of the game Pitcher can change his pitching rhythm and diet of pitches.Re-arrange.Batter has plan.Pitcher knows about mistake pitches and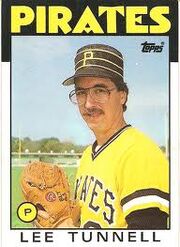 alternate plan when contol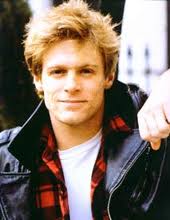 problems on a pitch.Go to another that works that night.Catcher is like a pitching Dr.He studies how each pitch is and tells the coaches.Coaches have a plan on other team.A team goes to the past and what to do,manual Alumni.Batting practice to practice codes and check swing and hold back.Greenlight for power.Practice power and base hitting,contact hitting.Spray chart.Batter looks at his control and what pitches he hits.Look for the pitches from a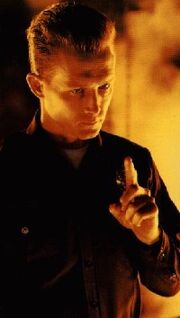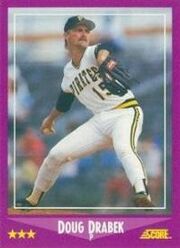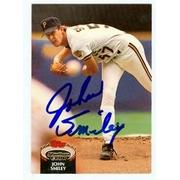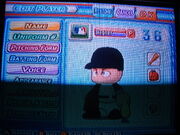 pitcher,hunting and helped by the club to find the pitch.Stay defensive swinging and contact.Defensive swings are swings but to hold back.Transition from defensive swing to free homerun swing.Don't hold back.Caught the pitcher.Giants split apart and bacame Toronto.Draft picks and farm system integrated as Toronto.These Blue Jays are a very powerful Blue Jays team with no flaws.Excellent managing from Steve Jackson.They have a museum of trophies Blue Jays gathered as expansion.Knight Rider retired as his baseball name as Blue Jay.Space another dimension was a 30 and 40 homerun 100's RBI producer on 1st base Wilkinson.Jays mashed up the league total domination.They had like All Star team of stars from Pirates and Giants.Brought back united Trachsion and Alvares since "77"last World Series as Pirates.Team was on fire and very exciting a team and dome was built and it was incredible.They had 70's greats as Blue Jays.Some failed but were on fire like Giants Blue Jays players.They had 1 though World Series.Toronto was winning 100 plus wins.Many types fo throwers from hard throwers to ones with guile and precision hard throwing.Excellent control and comebacks for Stark.United rotation with Hernandez control expert that blow away hitters and use guile.Bullpen had doctors that would end problem quickly and smartly and then wast them with guile and power.Blow them away and make it fast.They all brough back tropies like Rolaids Reliever of the Year,DH of the year,best batting average and Triple crown Trachsion and Alvares,Garvey.MVP and Cy Young award winner lots of gold gloves,Manager of year,World Series MVP's.Confidence was on fire and experts.All the Pirates of space and 70's moved to Toronto as expansion team in space.Metropolitans became the Blue Jays .Steve Trachsion became a Blue Jay.This team existed and beat he LA Dodgers in World Series.Jackson is a Blue Jay  but space.Stark and Reit and the manager Steve Jackson former of Giants Blue Jays Skipper in early days.Wilkinson was on 1st base.And Loyd Moseby's older bro Garrett was on 2nd.They won in the 70's.Steve Garvey of Pirates Blue Jay.Hernandez was a J and the best starter in Blue Jays history and loads of trophies and Hall of Famers being Trachsion.Spock was 90's skipper for Toronto under a different name as Leonard Nemoy of "In Search off".Blue Jays are the champions and combined with players from the Giants greats on the mound and drafted.In My Dreams by Dokken came true.Its them.Sparks and Robert Patrick,Bryan Adams Speirs submarine arm.Blue Jays are very powerful team.Powerful starting rotation in baseball and bullpen with Gibson.Toronto won it the way explained in
Toronto had super Hall of Fame All Stars as players began with highest caliber in team.They have a dome earlier in space.Fans jam pack the Skydome in space.They go through an area with statues and full of things like a museum.All about Toronto and how the space Pirates team used the expansion to become the Blue Jays combining with the space AL Giants.This happened and alot of trophies came in to the dome.Great managers.They are in a stage where era of these great 70's players is over.But Toronto had Barry Bonds and Drabek and Smiley.This club won World Series a nd faced the LA Angels in playoffs.Faced the Brewers,Orioles in playoffs.Toronto had beaten the Cardinals in World Series back in the 80's.Won vs Reds and the Pirates and Giants.Late 70's to early 80's.On earth beat the Braves and Phillies.In space in 90's the faced the Mets and beat them.Marlins also face Toronto and the Jays won.Faced Boston and Yankees in playoffs.Now Toronto had Giants draft picks and Pirates drafts of space in their organization from starting of Toronto back in 70's.The Blue Jays were the most exciting team in baseball history.They were on fire uniting Trachsion and Jackson.Garvey came Expansion to Toronto.Their starting pitching had elite hard throwing starters tall man moustache on the mound sharp nose.Giants elite 30 game winner experience veteran from Giants in 70's.Now til 80's the Jays had a superpower club.Age was working away at this club and that is why they did not win but new group of 80's Jays from drafts from organizations like AL space Giants and Pirates 70's Space became Blue Jays.They were in a booming farm system.Now Toronto could grow 80's Hall of Fame players and on the mound.Toronto's bullpen back in expansion days was the best in the league with expert pitchers like Tunnel as the setup man with 20 saves.Anderson Cooper shutdown teams and go after hitters high velocity and guile in stretch windup.Short windup and breaking pitches and to get hitters to go for sliders in dirt.Fishing and striking out power hitters.Yankees were very ineffective.Oakland and Baltimore.The AL saw diet of pitches in space received from Jays.Wesley Snipes was their power hitter in 90's.Toronto had a complete team.Proven veterans that could put up big numbers.80' and 90's team went back to 100 wins for Toronto.They had John Smiley trick ball expert and they use thsi type of pitcher to get hitters to swing away.Torture AL.Movement in his pitches.John Mayberry was manager of Space 90's Toronto Blue Jays.Toronto had 20 game winners.They had Drabek like pitcher.They had 4 elite pitchers starters.Leading league in strike outs.Power from Snipes or his name Mayberry.He had power to lead Jays.This team had clutch hitters and power.They had closer with off speed stuff and could throw strikes.Guile.Gibson from bullpen.Game was over.Breaking and curve as effective as knuckle.John Mayberry and his pitching coach decided after starter to end the game.They won 3 World Series to out do the ones on earth.   
http://www.popularpittsburgh.com/pittsburgh-info/pittsburgh-sportsandrec/baseballhistory.aspx
http://www.sportsecyclopedia.com/nl/pittpirates/pirates.html
http://en.wikipedia.org/wiki/Toronto_Blue_Jays_all-time_roster
http://mlb.mlb.com/tor/community/index.jsp
http://mlbtheshow.wikia.com/wiki/Toronto_Blue_Jays 
.http://thepittsburghpirates.wikia.com/wiki/User:Queen_Armada    http://www.bluebirdbanter.com/#